Each year on the 3rd Wednesday in May, bicycling clubs around the world host a cycling event known as the Ride of Silence. This ride aims to raise the awareness of motorists, police and city officials of cyclists' legal right to use public roadways. The ride is also an opportunity to show respect for and honor the lives of cyclists who have been injured or killed while cycling. As the name of the ride suggests, participants are asked not to speak during the ride.
Please join us for this very important ride. More details will be shared with you via this newsletter, our website and our Facebook page as they become available.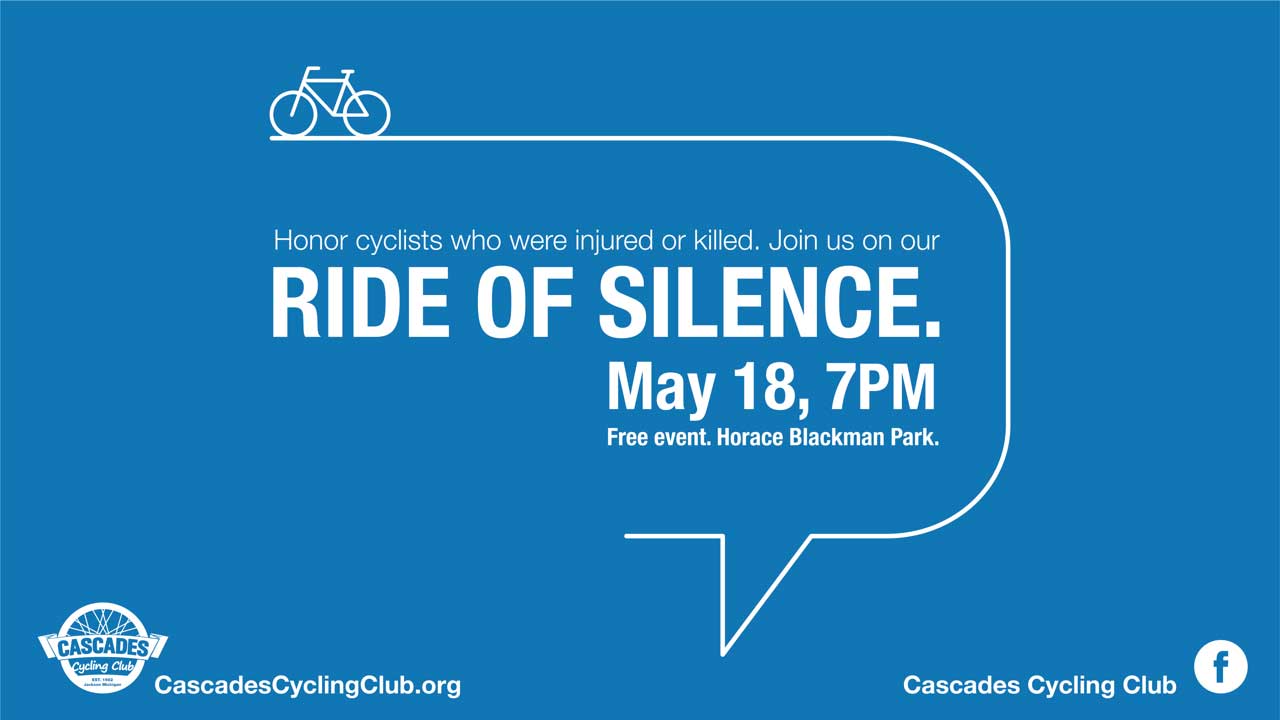 Due to the continued spread of Covid we are now considering having our annual meeting outdoors once warmer weather arrives. Continue to check this page for updates.