Each year on the 3rd Wednesday in May, bicycling clubs around the world host a cycling event known as the Ride of Silence. This ride aims to raise the awareness of motorists, police and city officials of cyclists' legal right to use public roadways. The ride is also an opportunity to show respect for and honor the lives of cyclists who have been injured or killed while cycling. All cyclists are invited to join the members of the Cascades Cycling Club for this solemn, silent ride. Please plan to join us for this event.
This year we will be riding in honor of Linda Porter, who was killed by a hit and run driver while riding on Park Road. We knew Linda as an avid cyclist, kayaker and dog walker who was a familiar face on the Falling Waters Trail. Reading Linda's obituary gave me a sense of just how many lives she had touched, and that Linda will be missed by many. Club member Shelly Wilson is preparing a Ghost Bike in Linda's memory which will be placed on Park Road.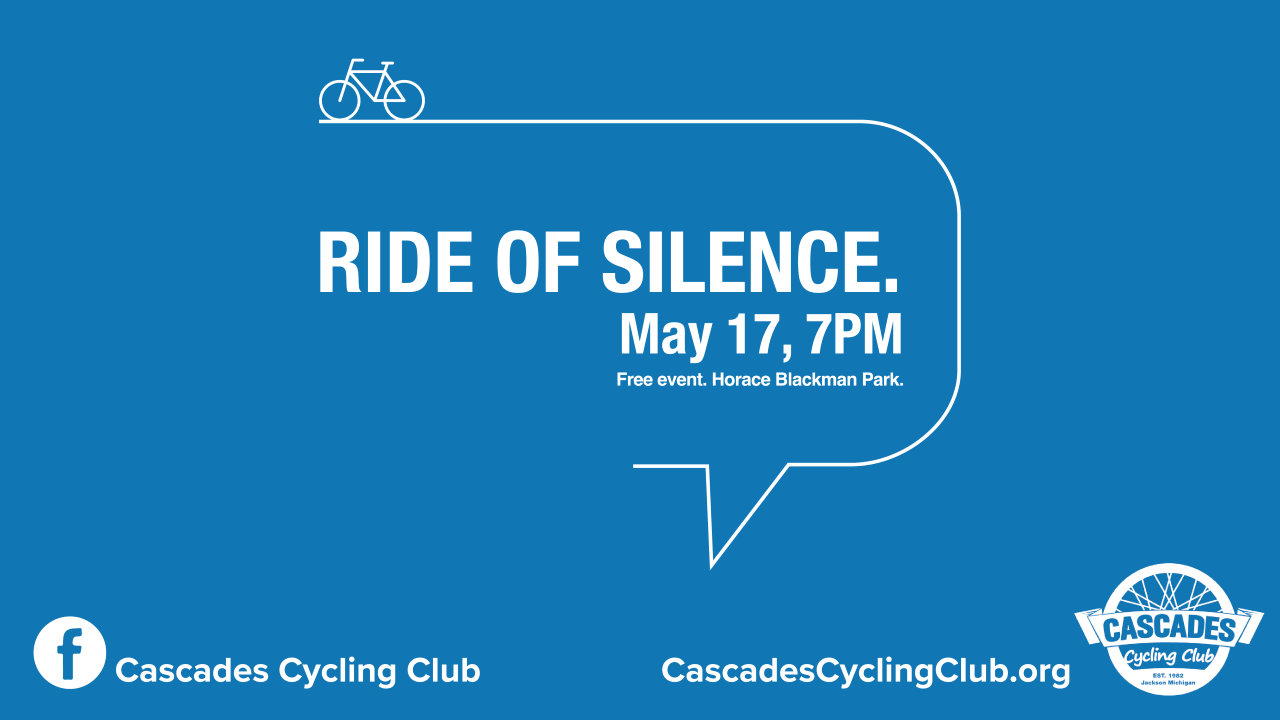 As you can see, we had a great turnout for our annual meeting at the Crazy Cowboy in January. Five new members joined many returning members, and during this meeting we presented Matt Penniman of the League of Michigan Bicyclists (LMB) with our club's largest donation ever! Matt's biggest news was that the LMB had just brought the Michigan Mountain Biking Association into its organization to better advocate for all cyclists. Elections were held, Bonnie Gretzner was re-elected as Club Secretary and Mike Woizeschke as Club President.
Hosts Liz & fellow cyclist Mike Wigginton served a delicious lunch, so please remember to patronize this great restaurant in downtown Jackson!